Recently I was honored when my former Italian professor from F.A.U. asked me to write an article for an Italian website about my experience in Italy.  I asked him what subject I should discuss and he gave me "carta bianca." Well, the topic must have been on my mind because it came to me right away: The Italian Dating Scene; Italians and Americans (and Italian-Americans) in cross-cultural relationships.
In the article, I suggest that in the Italian dating arena, we poor American men are severely handicapped—even totally disqualified—by our post-feminism sensitivities and political-correctness.  What's worse, we don't even realize what we're doing wrong.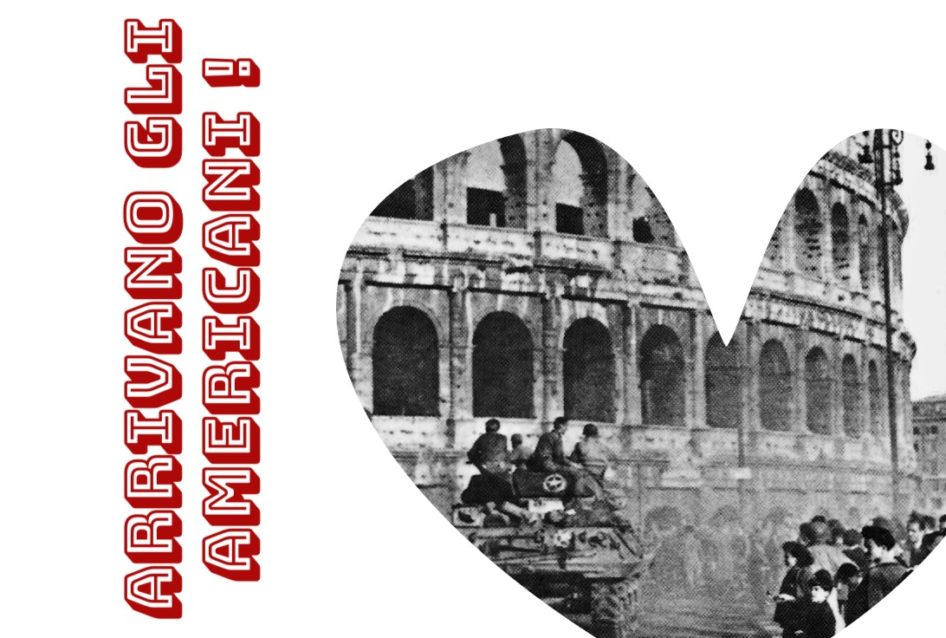 We are a polite breed, aren't we?  Perhaps too polite.  We open doors, engage in smart conversation, avoid sexual innuendo, and never assume that an invitation for dinner or a drink is any more than just that.  Silly us, we thought that our All-American charm and goodwill leftover from World War II would instantly ingratiate us with those belle ragazze.  The truth is, we don't have the slightest clue of what's going on right in front of us.
Dating in Italy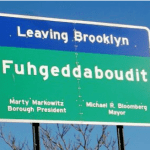 Case in point: last summer I met your typical Italian-American goombah at an aperitivo on the Isola one night.  Super nice guy; friendly, well-groomed, successful career—the whole meatball.  He was in Rome for a few months on a very specific mission: to meet and eventually date an Italian girl.  
I couldn't help cringing when I heard of this plan, but I wished him luck and offered my advice, should he desire it. A few weeks later I ran into him again at a bar where he was telling the employee to pile some more "mutzadell" and "brahjzoot" on his panino.
I asked him how his quest was going and the sound of his bubble bursting must have been audible from across the piazza.  But after talking to him for a few minutes I came to realize that his ideal "Italian" woman bore a striking similarity to Snookie from the Jersey Shore and looked nothing like the Italian women that I knew.
Maybe it's just as well.  He probably would've known how to handle Snookie—but I'm quite sure that he had underestimated the mortal danger he would have encountered if, by some random chance, a real Italian woman would have shown some interest.
My sympathies went out to him because his plight is a common one.  American men just don't have the skills or the experience to successfully play the game in Rome.  Meanwhile our competition—the smooth-talking, Prada-wearing Italiano—has all the advantages when it comes to both the local girls and female expats.  He's been practicing his art in situ since he was old enough to shout "ciao, bella!"
But the truth is, I don't have any idea what he's actually saying to these women to make them go blind with romantic fantasies.  I've tried eavesdropping on conversations, but there's something very subtle and cryptic in the repartee that would simply fall flat if it came from an American.  We can't even steal their lines, it seems, and attempting to do so only makes us look more foolish.
So it should be noted that American women have the exact opposite problem. Never before in their lives have they been showered (inundated, pummeled) with such overt attention from the opposite sex—and most of them are ill-prepared to deal with it.  Even when they recognize the obvious ruse for what it is, there is something inside them that wants to ignore the fact that they're being played and just enjoy the attention.
I've watched the most intelligent, savvy women fall for the same blatant bullshit again and again, and then still end up dejected when they realize the plain truth.  How can she possibly believe that: she's the only one who's ever made him feel so overwhelmed with emotion; that he had never seen such beauty before; he had never even dared to talk to someone so classy, but his heart speaks for him and he can't withhold the feelings… blah blah blah?  On the first night that they meet!
The Italian Dating Scene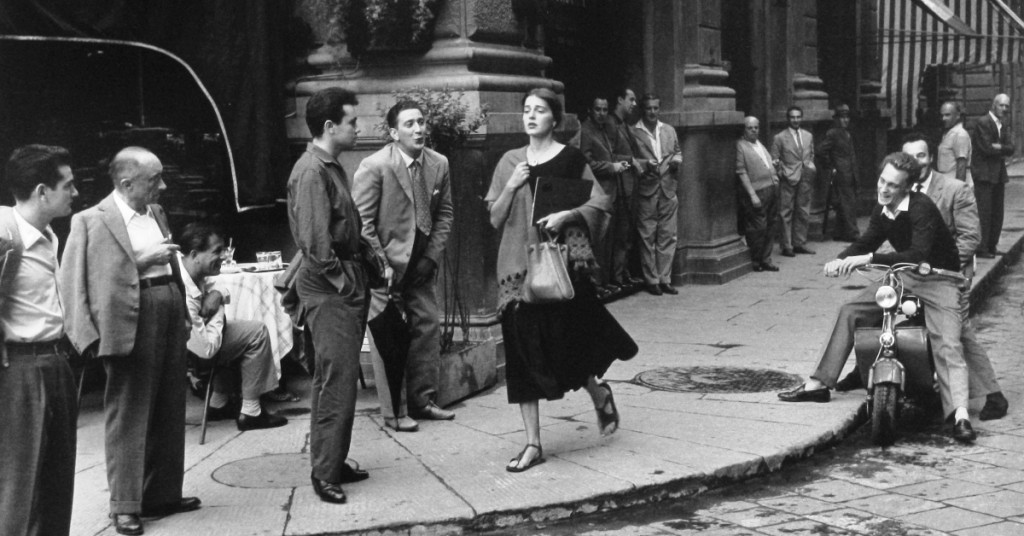 If these cultural mistranslations occur between Americans and Italians, the situation among two Italians is no less tricky these days.  The traditional roles are gradually being abandoned—and it's happening too fast according to the men, and not fast enough for the women.  The women are tired of the aforementioned routine where proper decorum implores them to resist, even if they're genuinely interested in the boy in question.
So now some of them are forsaking this centuries-old script in favor of a more a direct approach; only the Italian men are at a loss and don't like it one bit.  For years they've assumed that "I don't like you" is not to be taken seriously, whereas "I do like you" is synonymous with "let's go to bed."  This new honesty puts them off because it neutralizes their advantage in the hunt.  Herein lies the conundrum and perhaps one of many reasons why the birth rate among Italians is among the lowest in the western world.
Let's see if we can put this game of cat and mouse in stereotypical perspective.
American men come to Italy to meet a nice Italian girl, only they've misjudged the peril and they lack the necessary skills to compete, so they are largely ignored or perhaps even mocked for their naivety.  For the Italian men, an American girl might be an amusing distraction for a long weekend, but there's no challenge and really they cannot be taken seriously.  But their homegrown women are becoming much too modern for their tastes and so they might be happier eventually marrying a nice Russian girl who looks good in her high heels and short skirt and behaves herself properly (read: submissively) as long as the Gucci handbags are gifted with regular frequency.  American girls are overwhelmed by the attention given to them by all the Romeos on Vespas, but then are heartbroken when they realize the true (read: temporary/sexual) nature of the boy's interest.  So they return back to the U.S. devastated by the Latin Lover, but now spoiled by his doting affections, making her compatriots seem, well, boring by comparison.  And what's to become of the poor Italian girl who's much too sophisticated to be attracted to an American and much too intolerant to betroth herself to an Italian?  Whew!  It's a wonder that anybody hooks up anymore.  And yet…
Just doing my part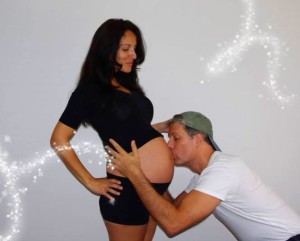 I could only write from the American male point of view, but I'd love to hear about the other perspectives, as well.  My central idea for the article was to explore how difficult it can be to discern something as unwritten and subtle as courtship protocols in another country.  It took me more than four decades to figure out my own culture's accepted norms and then all of a sudden I had to question everything and start from scratch.
It worked out OK for me, though.  In fact, my Italian wife and I are doing our part to populate the next generation of Italians.  Our little bambina will be here any day.  So now it's more important than ever for me to figure out what those mischievous little boys are up to so that I can…kill them all no matter where the hell they come from!