Italian superstitions…who would have thought it?  I write these pensive, erudite blog posts about art and politics and linguistics, and yet it's one of my most popular blog topics according to Google. And trust me, I don't have the slightest idea what I'm talking about.
But I won't let that small detail stop me from expanding further on the topic. So here we go again to follow up on this inexplicably viral post on Italian superstitions, I'll venture deeper into malocchio lore. And if you read all the way to the end, I may even reward you with the double-secret cryptic prayer chant this time.
How do you say "Karma" in Italian?
The malocchio can be sent to you either deliberately or inadvertently by someone who envies your position or your good fortune. Or even your Prada shoes. Basically, anyone with evil intentions can "curse" you without meaning to—and this includes yourself. Yes, the dreaded self-inflicted malocchio is the cruelest of all. Never forget that your thoughts carry weight and can send evil energy back to you like some sort of cosmic boomerang.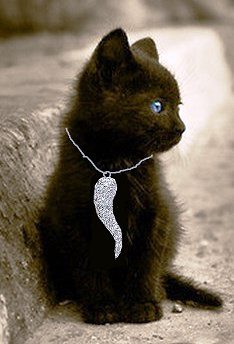 But how do you know if you truly have the malocchio?  And what should you do if, god forbid, you discover that you've been cursed?
The indications are diverse and can often mimic actual medical conditions. If you seem to be suffering from a streak of bad luck, prone to frequent accidents, and/or have unexplained headaches in the middle of your forehead, along with dizziness, nausea, and fatigue, then you may be caught in the grip of a malocchio.  Either that, or you just need to cut down on the grappa.
But if the grappa theory doesn't apply to you, then it's probably best to consider whether these symptoms could be the result of a real illness, so go see a doctor.  However, if the doctor is unable to diagnose your condition, then for sure you've been stricken by a malocchio.
Well friends, at great personal risk, I'm about to reveal the secrets of the malocchio to the English-speaking world.  If you don't see my regular blog posts from this day on, you can assume that divine retribution has been swift and harsh.  I can only hope that my sacrifice will not be in vain.
And if you're concerned about your own safety, then it might be best to stop reading this article right now and go back to sharing banal "self-help" quotes on your Facebook profile.  But for those whose curiosity is stronger than their common sense, read on!
Now remember, this ability can only be acquired on Christmas Eve, so plan ahead as you'll need to gather a few supplies—not the least of which is an Italian grandmother. She doesn't have to be your grandmother, but she must be someone's grandmother. And she must be Italian—and Catholic, of course.
You'll also need a dish made from silver, a pair of scissors, some holy water, iodized salt, and extra virgin olive oil. The good news is that if you discover that you don't have the malocchio, at least you'll have most of the ingredients that you'll need for a nice lunch. And the grandmother will be there to cook it for you, too.
Lu Malocchio se n' pozza ye!
OK, here we go.  Are you nervous?
First we have to determine if you indeed have the malocchio. Fill the dish with holy water then make the sign of the cross on yourself three times.  Place your little finger in the olive oil and drip it into the dish, making the sign of the cross with it as you do so.  If the drops merge to form a circle of oil and it gets larger (spreads out), then you, my friend, have been infected by the evil eye. Don't worry, help is imminent.
So here it is, the moment you've all been waiting for. The cure.
Take the scissors and cut the air over your dish of oily/holy water. Then make the sign of the cross over the dish three times while saying (with your best Neapolitan accent):
"Mmidia e malocchio
curnucille all`occhio
crepa l`ammidia, e scoppia lu malocchio!
N' nome di Di e d' Santa Mari
lu malocchio se n' pozza ye!
Lunedi Santo, Martedi Santo, Mercoledi Santo,Giovedi Santo, Venerdi
Santo, Sabato Santo, e Domenica di Pasqua, lu malocchio crepa!"
Envy and the evil eye
keep your horns within your eyesight.
Death to envy, and may the evil eye explode!
In the name of God and Holy Mary
may the evil eye go away!
Holy Monday, Holy Tuesday, Holy Wednesday, Holy Thursday, Holy Friday, Holy Saturday,
and to Easter Sunday, the evil eye dies!
Pour the salt in, making the sign of the cross three times. Take the scissors and cut into the water, again making the sign of the cross. Pour the water out and repeat the entire procedure two more times.
Congratulations, you are now free from the curse!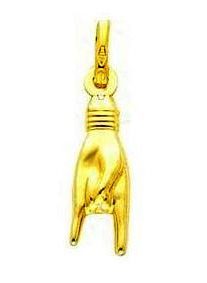 However, if you don't want to perform this ritual regularly, you might want to take preventative measures. There is the cornicello charm as well as the little hand in the shape of le corna (the horns).  These amulets can be worn on a necklace alongside a gold cross, which is then blessed by a Catholic priest to empower it with holy intentions and protect you from the evil eye. Did I mention the odd juxtaposition of religion and superstition in my earlier post?
The Traffic in Rome
I often wonder how (and why) all of these inquiries about Italian superstitions find their way to my blog. All of my hard work to unfold the pretzel logic of Italian bureaucracy goes unnoticed. All of my scholarly musings on the minutiae of the English language are largely ignored. Every delicious morsel of my sarcastic wit is callously overlooked. But an off the cuff posting on some silly superstitions and people think I'm an authority on the malocchio. Go figure.
But now at least I have your attention. Just because I cured your malocchio doesn't mean that I can't put it back again.  So be nice to me.  "Like" my Facebook page, sign up for my newsletter, and Tweet this post. It's good karma, the universe will reward you—and the gods of the search engines will reward me in return.
In nomine Google, et Bing, et Yahoo Sancti…