"But come back in November or December, in February or March, when the fog, la nebbia, settles upon the city like a marvelous monster, and you will have little trouble believing that things can appear and disappear in this labyrinthine city, or that time here could easily slip in its sprockets and take you, willingly or unwillingly, back." –Erica Jong, "A City of Love and Death: Venice"
Before arriving in Rome in July of 2010, I had the fortunate circumstance to live in Venice for a few months.  I went there to study Venetian history through the lens of its literary traditions with a group of professors and students from my hometown in Florida (Florida Atlantic University in Boca Raton, with professors Emanuele Pettener and Ilaria Serra).  I shared an apartment in the Castello district, just behind Piazza San Zaccaria, only about 100 meters from the Venetian lagoon.  It was just far enough from the midday swell of tourists to feel homey, and yet central enough to give me the illusion of being Venetian for a short while.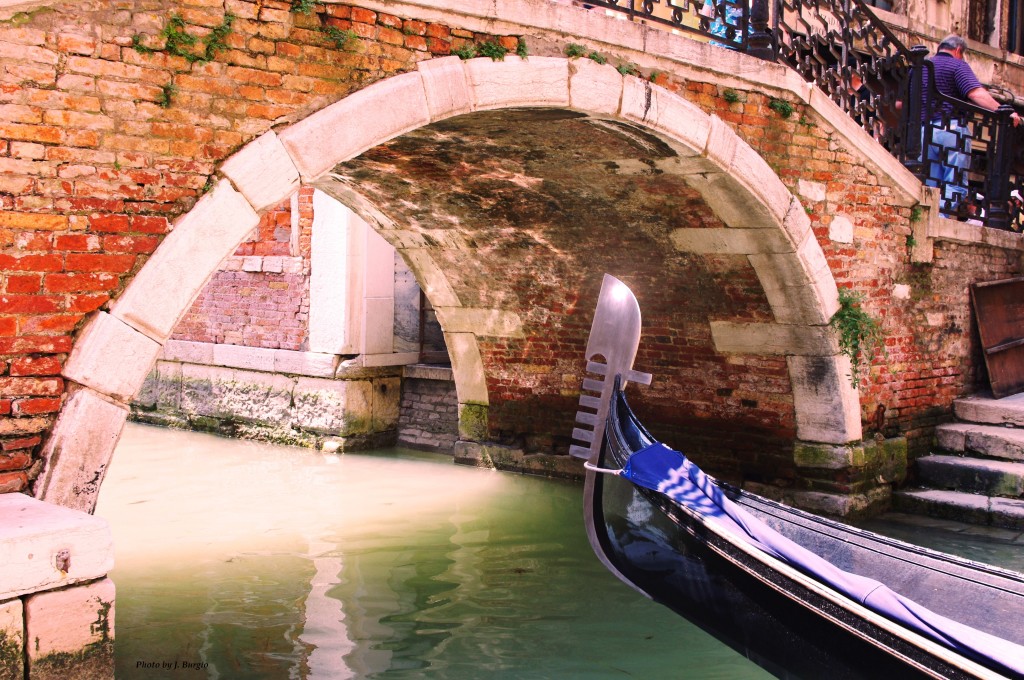 Prior to that stay, I had been to Italy several times, but surprisingly never to Venice.  I knew that I'd be enchanted by its famous "elegant decay," which of course I was.  But what I didn't expect were all the little miracles and mysteries that you can only discover by actually living in that impossible floating city and catching the "Queen of the Adriatic" off her guard.  After sunset, when the cruise ship crowds have departed, or during the small hours of the morning when the real Venetians tend to their daily work, La Serenissima becomes the back drop to all your romantic fantasies requiring very little input from your imagination.
Nowadays, I certainly feel most connected to Rome—that famous she-wolf who nurtured Romulus and Remus.  And those who read my blog regularly also know about my love for Sicily (and my little sicilianuzza, Demetra). But before Rome and Sicily there was Venessia; the Queen of Adriatic, La Serenissima.
Life and Death in Venice
Living in Venice, you quickly realize that it's a city you can never fully know, no matter how long you stay.  And once you concede this, you feel grateful for your ignorance rather than frustrated by it.  The thrill is in the constant rediscovery.
So after you've nearly mapped out your little neighborhood, you need only cross one unfamiliar bridge to find yourself in quite another place.  Shape-shifting shadows and strange new reflections confound your senses, trapping you in a house of mirrors.  The muffled echo of a rippling tide against crumbling palazzi is like the  voice of a ventriloquist and you don't know which way to turn.  A twisting labyrinth of calli and canali that always leads to more water and another dead end.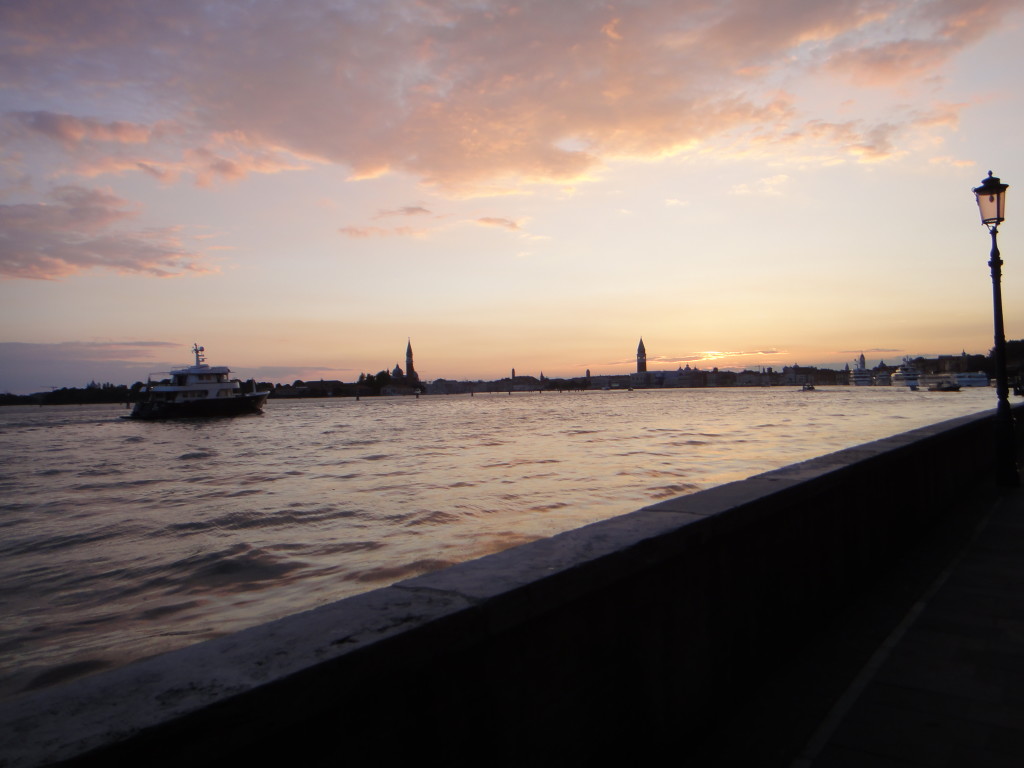 I will always recall my time in Venice as the most tranquil period of my adult life.  I had only two obligations for those few months: read Venetian history and visit the places where it happened.  After three or four "stressful" hours of that, Spritz and cicchetti occupied the rest of my day.  Or sometimes, just before sunset, I would put on my running shoes and jog West along the fondamente; past the Bridge of Sighs, past the Arsenel, past the biennale park, and all the way to where the land simply stops and empties into the sea.  This is about the only part of Venice where there's enough bridge-free sidewalk to gather a bit of momentum.  Here is where most of the remaining Venetians still live, in the quiet residential areas far removed from the landmarks and tourists and progress.
For the students and professors currently experiencing this miracolo—or for anyone interested in Venetian literature—I've attached the little essay about labyrinths that I wrote during my time there while happily lost in that seductive maze.  In Venice, there are labyrinths everywhere you look: Not just in the street map, but in the art, the architecture, the literature, and even in the geography of the lagoon itself.  Getting lost is a foregone conclusion and the only reasonable thing to do is to just submit to the disorientation.  To paraphrase Erica Jong, "Let time slip in its sprockets and take you, willingly, back…"
A Few Venice Suggestions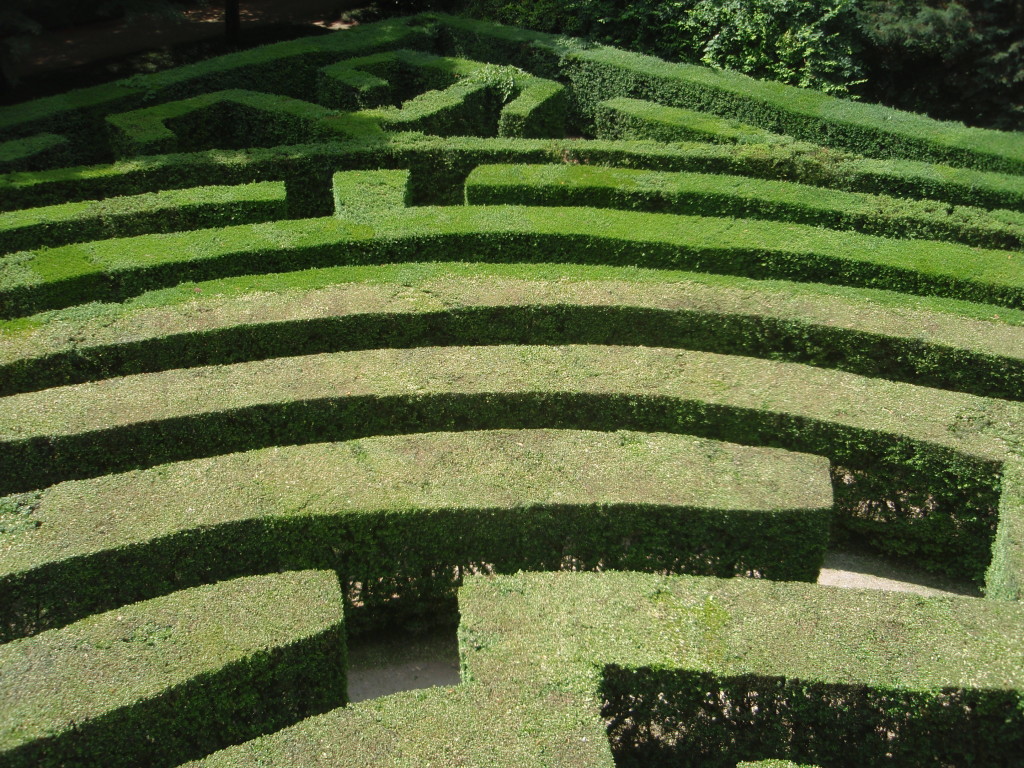 If you haven't guessed by now, I believe that the best suggestion that anyone can give you for enjoying Venice is to throw away the itinerary and just get lost.  (Or lose yourself, to be more accurate.)  The standard checklist will keep you locked on a worn path from the train station to The Rialto Bridge to St. Mark's Square and back again without ever seeing the Venessia of Marco Polo or Giacomo Casanova or Veronica Franco or Lord Byron.  You'll only see what the souvenir salesmen want you to see and that would be a huge tragedy.  Just resolve to buy a piece of Murano glass at the train station on your way out of town and otherwise forget all about that sort of conspicuous consumption.
But if you must, here are the things that I would make an effort to visit if you have plenty of time. This list is intentionally brief.  Remember, time doesn't play by the rules in Venice.
Art: Tough to pick one, but for me it's between L'Accademia and Scuola Grand di San Rocco.  Eeny, meeny, miny, moe…
History: The Doge's Palace Secret Itineraries Tour.  The official website:
http://palazzoducale.visitmuve.it/en/pianifica-la-tua-visita/secretitineraries/
Restaurant: Al Nonno Risorto Sotoportego, De Siora Bettina, 2338.  The fish here is fresh and excellent.  And cheap—they forgot to charge me for it the last time I was there.  Well, after two scroppini I guess I was having a hard time with the math.  I intend to pay them back—it's my excuse to return one day.
Cicchetti: Bacarò Risorto, Castello 4700, (Campo San Provolo)  I'm not claiming that this particular bacarò is the best cicchetteria in all of Venice, but it holds a sentimental place for me.  It was only about ten paces from my front door, so I went there nearly every day for two months.
Hotel: Locanda Casa Querini, Campo San Giovanni Novo, 4388.  I lived in apartment so I don't know much about hotels in Venice except that they're expensive. My cousin visited me for a few days and she stayed in this one, which was reasonable, well-situated, and quite nice.
Avoid: Gondola ride.  They are ridiculously expensive (are they up to 90€ now?) and in the end, pretty cheesy.  Instead, take the traghetto from one side of the Grand Canal to the other for 50 cents.  You'll likely share the 5-minute ride in an unadorned gondola with a couple of businessmen in suits on their way to work.
Ciao!
Did you know that "ciao" is derived from the Venetian for "schiavo," or slave?  In other words, "At your service," or "I'm your slave."  It's true, look it up.
Venice will always be a special place for me.  In some ways, I'm reluctant to ever go back there again—perhaps it's better to leave my idyllic memories intact and not risk spoiling them by trying to recreate the magic.   However, I doubt that I'll be able to resist her charms forever, because as Peggy Guggenheim has so perfectly explained, "To live in Venice means that you fall in love with the city itself.  There is nothing left over in your heart for anywhere else."
(Shhh…don't tell Rome that I said that.)