61
Italian Pop Music
Italians do many things very well.  The perfectly tailored suit, the high-performance automobile, and undoubtedly the best food in the world. And there was a time when we could add music to that list. Opera Lirica is known world-wide as the benchmark for vocal achievement, and the stars of opera train their voices with the same intensity that Andrea Pirlo works on his corner kick.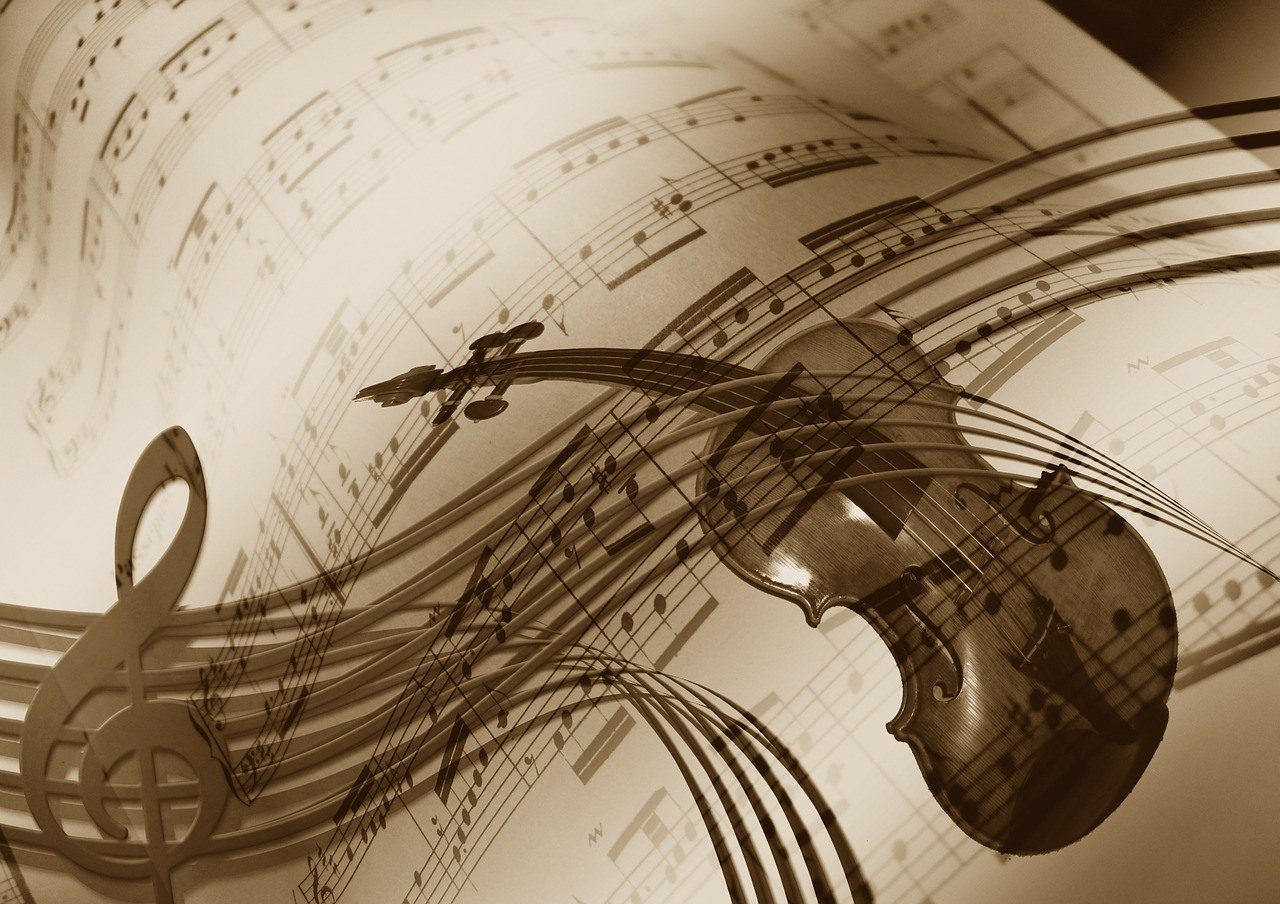 However much has changed in the Italian music scene in the 200 years since Verdi, Puccini, and Donazetti enthralled us with the arias of their bel canto style. Italian pop music of today pairs unimaginative melodies with overly sentimental lyrics making for a pretty unbearable combination.  That's not to say that there aren't a few exceptions, but I think the overall trend speaks for itself.
It seems that many Italians would agree. If you listen to popular radio stations such as Radio Kiss-Kiss or Virgin Radio, you'll notice that more than half of the songs are in English. The same for the video music channel, RTL 102.5 FM, that plays in most bars. I hear more '80s British/American music in Italy than I do back in the States. (Which is cool for me, because I like that sound, and it reminds me of my university days—back when I had a mullet haircut and parachute pants.)
So let me quickly run down a list of the good, the bad, and the unbearable among Italian pop music stars. Actually, let's go in reverse order, saving the best for last. This is of course one man's opinion, but I'm willing to bet that if you subject yourself to one solid hour of non-stop Laura Pausini and Gigi D'Alessio, even Justin Bieber will actually start sounding good.
Italian Pop Music Stars of Yesterday and Today
Gigi D'Alessio: The top notch of the unbearable. Started off as a clone of the more genuine Nino D'Angelo, he keeps alive the long, sad tradition of the neo-melodic singers; the modern artists who pretend to pay tribute to the classic Neapolitan sounds.  With awful results.
Eros Ramazzotti: The man who learned to sing with just his nose.  He should be awarded a special prize for this unique talent—not a singing prize, however.  Better than a ventriloquist, but even more excruciating.
Laura Pausini: One of the many wasted great voices.  Truth be told, she's quite talented.  But who needs to hear over and over and over again how tragic the end of a love story is?  Kill me now.
Giorgia: See Laura Pausini. With a few small bonus points for attempting to add a little jazz beat every once in a while.
Pooh: Referred to in the plural as i Pooh (the Pooh), as in shit, not the Disney character.  Now, I mean, seriously? Why would you call your band "shit?"  (Unless they're trying to say colloquially that they are "THE shit!"  Somehow I doubt it.)  These guys are known for the impressive machinery and special effects that they first introduced at their concerts.  Unimaginable stuff for the modest Italian street-singers. Too bad that all they produced is some agonizing, sad, sad, sad, love songs.
Jovanotti: Began singing in his twenties as a side gig to his primary job of boneheaded DJ.  He grew up, eventually, and improved a bit. Even switched his stage name back to his real name of Lorenzo Cherubini for a while. Overall he remains mediocre in both music and lyrics. A few years ago he moved to New York to try to catch the attention of the American audience.  Good luck with that, Lorezno.
Andrea Bocelli: Well, I'm sorry, americani, but this guy is actually the Barry Manilow of Italy.  I know we all love him and his romantic voice and his lyrics that we don't understand.  But really, there's nothing worse than a pseudo opera singer with a microphone torturing a duet of Besame Mucho with Celine Dion. Probably in a few more years he'll have surpassed Barry Manilow on the cheesiness scale and will be approaching the likes of Liberace–SO kitschy that he might even be cool.
Zucchero: Started off as good, now fully deserves to be in the list of the intolerable.  Why do all the singers who decide to "grow up" feel the need to also become doleful?
Ligabue:  The man who has been writing the same song for the last 20 years.  Seriously, ever since his first album, all his songs sound exactly the same.  If you've already bought one of his albums, congratulations, you can rightly claim to know his full repertoire.
Vasco Rossi: Do you need an easy quote?  All you have to remember to quote Vasco Rossi is, "Eh…"  Every line, every pause, every song.  "Eh…"  Still, there's something oddly appealing about him.  His life philosophy?  Well, he was a young man who craved a life "like Steve Mac Queen" and "full of troubles," according to one of his hit songs.  Well he got his wish.  In and out of jail—and rehab—he's still singing and writing songs with his trademark lyric: "Eh…"
LITFIBA: I've heard many swear that they're good. But I just cannot understand them.  I've seen the lead singer attempting to look like the devil, or a clone of Gene Simmons' damned soul, but in Italian. No, I can't say that I love their sound…but pretty cool-looking, though.
Lucio Dalla: He deserves respect for having been a long page of the Italian music panorama. I can appreciate his voice and some of his themes—sure as hell not his sunglasses.  But he holds a special place in my own heart.  When Demetra was still "nella panica," I used to always sing "Caruso" to her. Funniest thing—now, more than four years later, she turns up the radio whenever she hears that song. It makes my day.
Pino Daniele: Good. Really good. A blues lover and talented songwriter coming from the poorest neighborhood of Naples, singing about his hometown and his people. He can be forgiven the not-so-occasional cheesiness.
Let's take a vote!
So…who gets your vote for the most intolerable? Italians, I want to hear from you, too. And who are some of the bright stars of Italian pop music today? Honestly, I don't know and I'd love to have some suggestions from all walks of life and all musical tastes.
Now if you'll excuse, I need to get going.  I don't want to be late for the Justin Bieber concert tonight.